Wearable Propaganda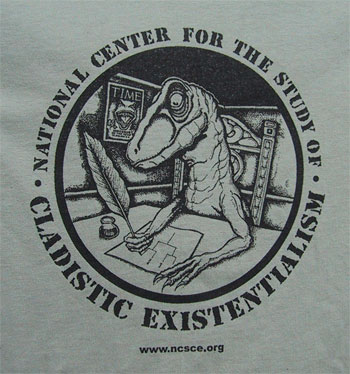 We are offering a T-shirt. Now new and improved, with larger, clearer logos on better quality shirts in 2 colors - olive and khaki!
Our Fred-the-Dinosaur logo graces the front of the shirt. This is the olive shirt.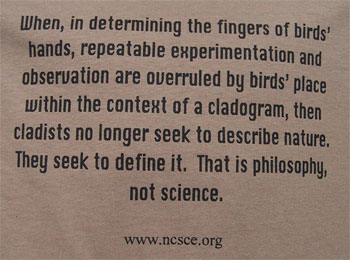 The text on the back is sure to annoy any cladistic purist. This is the khaki shirt.
Our artist, Rob Richman (on the left), models his work. This is the older, discontinued version of the shirt - surely a collectors item.
If you are interested in spreading the word with our T-shirt, please email us. We currently have L and XL. If we get enough requests for other sizes, we shall accommodate. The price, including shipping (within the US) and handling is $20.